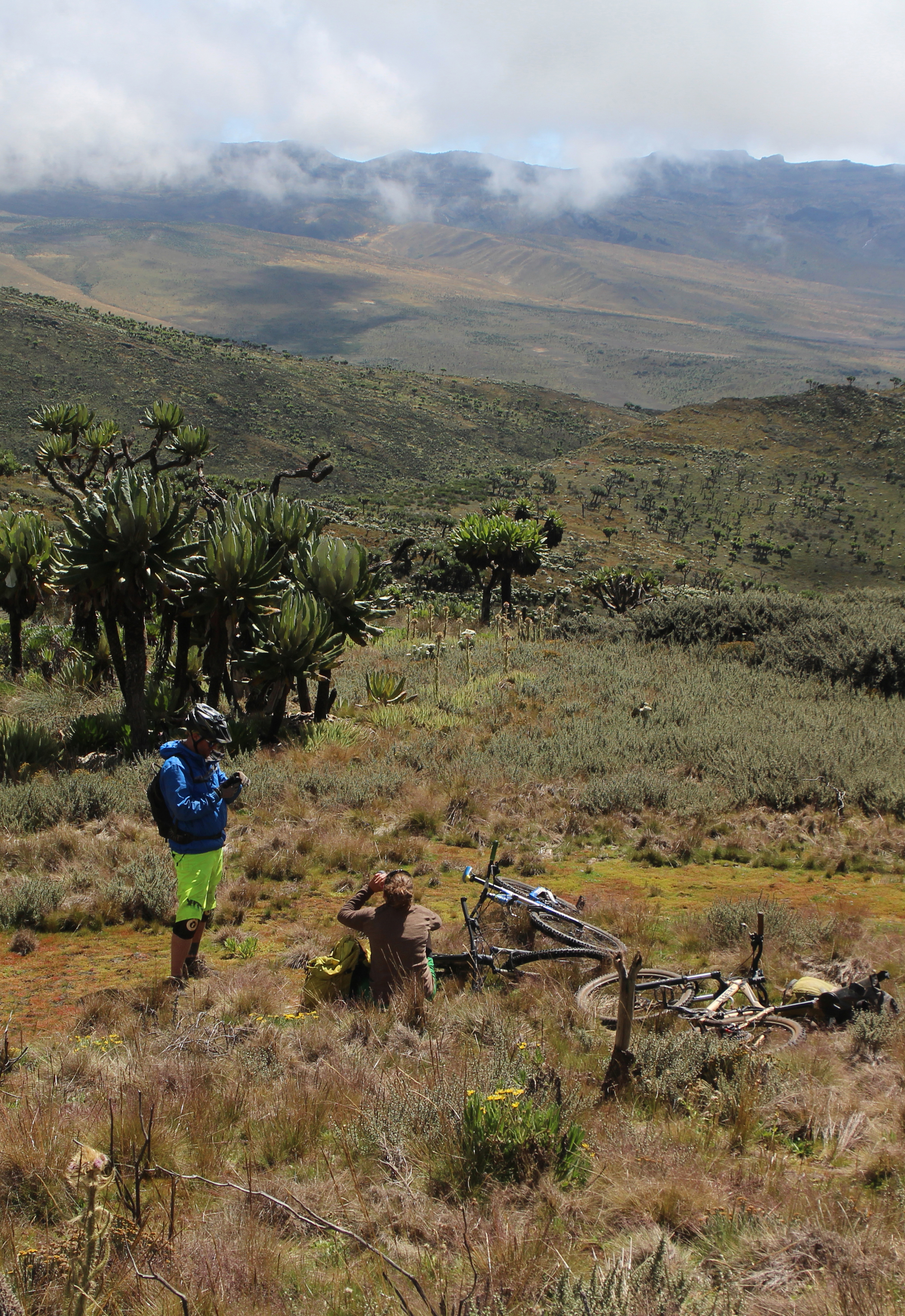 Mt. Elgon MTB expedition.
Clark Expeditions has pioneered MTB expeditions on Mt. Elgon. Having tested many different route options we now have the knowledge to take anyone with a decent level of fitness and a positive attitude to the top and back with a bike! There are different routes and many different levels of technicality, from fast downhill descents to long gentle journeys across the mountain.
Whichever way we tackle the mountain you are sure to fall in love with its beauty and charm and go away with lasting memories.
Mt. Elgon is 4321m and an extinct volcano. It is the largest freestanding volcanic base in the world. It straddles Uganda and Kenya with the highest point - Wagagai being in Uganda.
There are 4 main routes up and down the mountain. Sasa, Sipi, Piswa and Suam trails. Sasa and Sipi are the most popular for hikers. The Sasa trail is the most direct route up the mountain so that also works for us on bikes, but the Sipi trail is very up and down and no good to ride. So we have utilised the less often hiked Piswa trail across the mountain.
The two main options on bikes are up and down the Sasa trail - 2 or 3 days - with more advanced riding and long, fast, more technical descents. Then up the Sasa and down the Piswa trail over 4 or 5 days with incredible riding and accessible to intermediate riders. The 4 day trip is physically tough with lots of hike-a-bike as well as riding, its certainly worth the effort though and is a true adventure!
It's not everyday you get to ride your bike down a 4321m volcano on the equator! Prices start at $350 (plus park entry fees) for a 2 day trip - get in touch for more information!